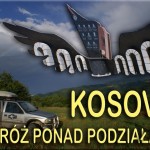 22 stycznia b.r. pan Andrzej Pasławski , człowiek łączący pasję poznawczą z pasją fotograficzną wygłosił wykład dla słuchaczy Uniwersytetu III Wieku na temat Kosowa – najmłodszego państwa Europy, krainy zwanej dawniej Dardanią, obecnie , od 2008 roku Republiką Kosowa. Kosowo to państwo, o które nadal toczy się burzliwy spór między Serbami, a Kosowarami. Prelegent ciekawie opowiadał o tym, iż mimo działań wojowników UĆK toczy się tam normalne życie bardzo gościnnych, przyjaznych turystom ludzi. Kraj ten jest kolebką prawosławia, można tu zobaczyć najstarsze zachowane cerkwie, iliryjskie stanowiska archeologiczne i najnowszą, okrucieństwem i krwią naznaczoną historię tego narodu.
Kosowo to nie tylko martyrologia, to piękny kraj o wspaniałych walorach przyrodniczych – przepiękne góry, jaskinie, zabytkowe, wielokulturowe miasta, które pan Pasławski przedstawił słuchaczom na zdjęciach.
Wykładowca pokazał Kosowo bezstronnie, podkreślając piękno przyrody i niełatwą historię tego kraju.
Wkrótce fotorelacja