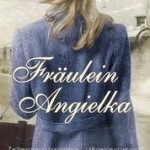 Znakomita powieść historyczna osadzona w Wiedniu tuż przed wybuchem drugiej wojny światowej, o młodej kobiecie, żyjącej w niezwykłych czasach, która ryzykuje wszystko dla miłości.
Wiedeń, 1937. Kiedy siedemnastoletnia Stella Whittaker dostaje propozycję, by studiować w Wyższej Szkole Muzyki i Sztuki Dramatycznej w Wiedniu, jest to spełnienie jej marzeń; staje się ono możliwe dzięki dawnym znajomym rodziny, Rainerowi i Marthe Krause, którzy oferują jej pokój we własnym mieszkaniu. Piękno i elegancja miasta z jego wspaniałą architekturą uwodzą Stellę. Ale nie tylko to – atmosfera Wiednia otwiera ją na nieznane dotąd emocje.
Przypadkowe spotkanie w galerii sztuki z młodym żydowskim lekarzem Harrim Reznikiem zmienia jej życie diametralnie. Stella poznaje miłość. Niestety, jej uczucie rodzi się w czasie, gdy na Europę pada mroczny cień wojny. Stella szybko przekonuje się, że i ludzie, i miasto, które zaczęła nazywać swoim domem, nie są tak przyjazne, jak sądziła. W tym przerażającym nowym świecie nikt nie jest bezpieczny.
Źródło opisu i okładki: www.empik.pl