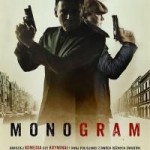 Nadkomisarz Marek Kos – zwany żartobliwie Koszmarkiem – ma przerwę między górnymi jedynkami i ujmujący uśmiech, w czym przypomina, bliskiego swemu pokoleniu, Janka Kosa, bohatera "Czterech pancernych i psa". Niestety, szpetnie klnie, nie stroni od mocnych trunków i ubiera się w ciuchy kupowane na bazarze.
Komisarz Ernest Malinowski to jego przeciwieństwo – czterdzieści trzy lata, metr osiemdziesiąt wzrostu. Ciemny blondyn, mocno szpakowaty, ale włosy w komplecie, może nawet w nadkomplecie. Zawsze elegancko ubrany, chodzi na siłownię, co widać. Ma ładną klatę i podobno jacht.
Obaj są bardzo niedoskonali, przeraźliwie samotni, uciekają przed swoimi lękami w alkohol, przelotne związki i kłamstwa. Każdy z nich ciągnie za sobą ciężki worek ze swoimi, a często także cudzymi grzechami. Mają też emblematy, coś co streszcza ich bolesną tożsamość. Czasem jest to nazwisko, monogram, czerwona gwiazda na szubienicy wyrysowana ręką wandala na nagrobku rodziców albo dżinsowy mundurek. A mimo to mają dystans do siebie i potrafią śmiać się z kolegów.
Otrzymują sprawę brutalnego zabójstwa pewnej trzydziestolatki. Morderstwo to wywołuje z niepamięci inną zbrodnię oraz tajemnicę kobiety o złożonej tożsamości.
Źródło opisu i okładki: www.empik.pl