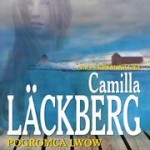 Kolejny tom Czarnej Serii, który potwierdza, że to jedna z najlepszych serii kryminalnych na świecie! Camilla Läckberg w mistrzowskiej formie znów powala na kolana, po raz kolejny zabierając swoich czytelników do rodzinnej Fjällbacki.
Trasa przez zasypany styczniowym śniegiem las była wyjątkowo urocza i nic nie wskazywało na to, by cokolwiek mogło zmącić panujący wokół spokój. Aż do momentu, gdy na drogę wybiega roznegliżowana kobieta, której kierowca nie jest w stanie wyminąć…
Patrik Hedström dowiaduje się o wypadku, gdy znana jest już tożsamość ofiary. To zaginiona cztery miesiące temu Victoria, która przez ten czas poddawana była okrutnym torturom. I co gorsza, nie ona jedyna padła ofiarą makabrycznych procedur.
W tym samym czasie Erika Falck zajmuje się rodzinną tragedią sprzed lat. Śmierć ojca, za którą skazana została jego żona nie jest tak jasna, jak przedstawiają to akta. Erika czuje, że kobieta może ukrywać sporą tajemnicę, która, choć dotyczy przeszłości, może mieć wpływ na teraźniejszość…
Źródło opisu i okładki: www.empik.pl