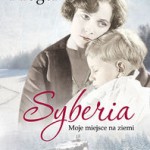 Syberia! To słowo powszechnie wymawia się tylko szeptem. Prawie żaden zesłaniec nigdy stamtąd nie wraca. Ten, któremu się to jednak udało, był już siwy i na zawsze milczący. Nigdy więcej na jego twarzy nie pojawiał się uśmiech. Najczęściej siedział nieruchomo – jeżeli to możliwe to w słońcu – i patrzył zamyślony w dal. Wyglądało to tak, jakby stale na coś czekał…
Kiedy rozpoczyna się I wojna światowa, Theodor Kröger, Niemiec mieszkający w Petersburgu, słyszy wyrok, którego obawiają się wszyscy przeciwnicy Rosji: zesłanie. W ten sposób trafia do Nikitino, wsi w głębi groźnej Syberii, gdzie lato jest krótkie i upalne, a zima mroźna i śmiertelnie niebezpieczna. Dzięki funduszom otrzymanym od ojca udaje mu się uzyskać ograniczoną swobodę ruchów i rozpoczyna walkę o przetrwanie i powrót do domu. Okazuje się jednak, że Syberia ma mu do zaoferowania znacznie więcej, niż ktokolwiek mógłby przypuszczać: cel, pracę, przyjaźń… a nawet miłość. Jednym słowem – życie.
Opowieść o poszukiwaniu szczęścia i sensu życia tam, gdzie pozornie nie sposób ich odnaleźć.
Źródło opisu i okładki: www.empik.pl